District's laptop choice causes frustration
As the end of the school year approaches, many teachers and students ask themselves if the laptops they received from the district are worth it. Since last year, Advanced Placement (AP) and Urban Agriculture Academy (Ag) students received Hewlett Packard Stream laptops to help with their assignments.
According to HP, this laptop has many features like great processing power, an excellent webcam, great audio, around eight hours of battery life and a thin, light design.
The dream of these laptops was to make sure that there were high end laptops in classes like English, history and other departments. The laptops that students received started at $199.99.
"Based on what we asked, the district came back and gave us scenarios," Principal Robert Aranda said. "If we chose to get more of the higher end laptops, we were limited to how many we could get because those are more expensive."
While students have appreciated having the laptops, they haven't come without frustration.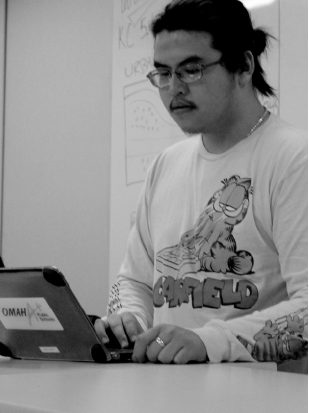 "The laptops being connected to Microsoft was very helpful and it made life easier, but the batteries on the laptops died very quickly," sophomore Jordan Wattles said. "Some of the keys also didn't work, but everything else was pretty useful for assignments."
Many teachers suggested different laptops for the selection. Reviews done by high school students on Digital Trends, a website about technology information, concluded that the Acer Aspire E 15 was all around the best laptops for students with a lot of assignments, but they run $600 each.
"If funds weren't a concern, I personally would have preferred computers with more power." Information Technology Specialist Steven Smith said. "Being a school, budget is a concern, and I think we learned a lot from this round… Chromebooks would be ideal, but due to a privacy policy with Google Products they couldn't be considered."
Both librarian Gavin Flint and Smith mentioned how they would've appreciated something that works more smoothly, but the expense of them gets in the way. Despite this, there are some tips students can follow to help the laptops run more effectively.
"These laptops are cheap and designed for mostly web-based type tasks," Smith said. "So, having multiple web browsers will slow the computer down. I personally restart and shut down my computer, I think many students would have a much better experience if they adopted a similar pattern."
With a lot of feedback on the laptops, staff has mentioned that a lot was learned from this year. The laptops will remain the same for next year.