Felius Cat Café continues to help felines find their fur-ever homes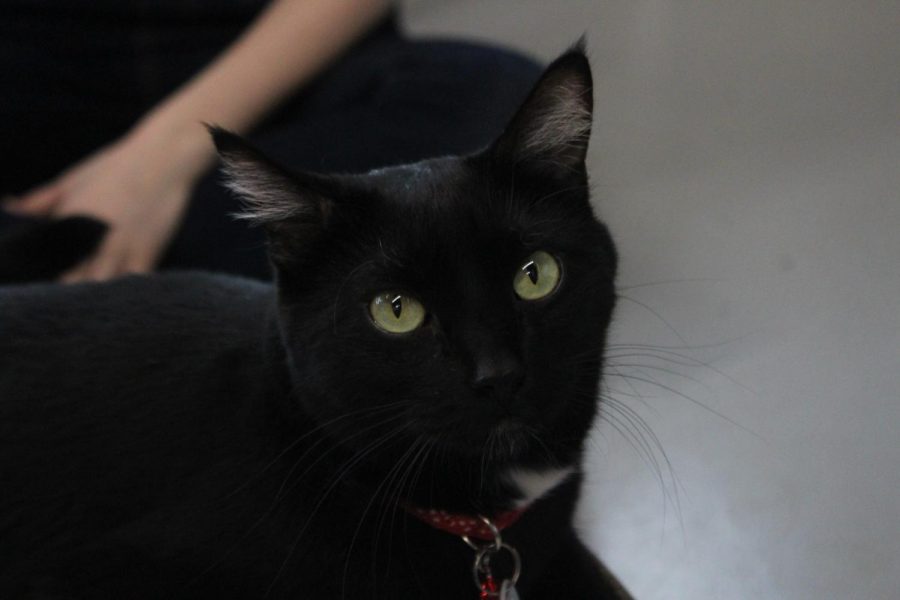 An innovative way of adoption is the mission of Felius. The nonprofit cat café, located at 522 1/2 S. 24th St., gives a temporary home to rescue cats until their customers fall in love with them and adopt them.
The cafe opened on Sept. 18, and since then the staff has helped nearly 60 cats find their humans. While there is a $100 adoption fee, it includes the cat being neutered or spayed, vaccinated, and microchipped.
The cats come from a rescue called Wags to Riches, run by the owner of Wag, a natural pet store and grooming salon, Eryn Wisdom.
"Eryn, who runs the rescue, is who does all the adopting out so Felius as a cat café, we're the coffee shop," board of directors vice president Keegan Korf said. "We're the nonprofit where they live, and all the proceeds go back to them [the cats]."
Customers have found out that no one can walk into Felius and leave with a cat the same day. They must fill out an application online or in the café. Wag does a home visit to make sure it's safe for the cat. It's normally a 72 hour waiting period. The group does everything they can to find fur-ever homes that are right for everyone involved.
"Eryn is super encouraging of, and open to, what we call foster to adopt," Korf said. "You can take the kitty home and kind of do a foster trial period if it's not going to work out it's okay to bring the cat back here so it gets adopted to the right home."
Since opening, the cafe has held sesveral events to help the cats get adopted. They have done "whiskers and wine" where adults were invited to drink wine and play with the cats. They also held a kitty yoga event every other weekend in January, February and March at the old Wag location.
"We just pack up some cats from here and take them to the empty space and let them loose and have a yoga instructor come in," Korf said.
Felius plans to open another location in West Omaha in the near future.