Lady Bears tennis serves up some upsets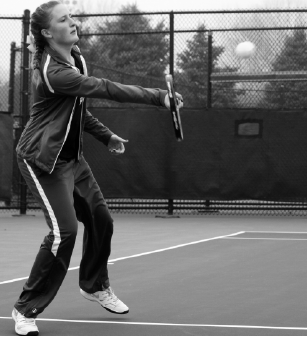 Having started their season off with little to no practice outside due to poor weather conditions, the girl's tennis team fought hard and has seen much success.
The Lady Bears won their first three matches: Omaha Northwest (9-0), Omaha North (9-0) and their rivals, Omaha South, whom they haven't beat for the past couple of seasons, (5-4).
The girls also placed 16 out of 25 schools at the Westside invitational with wins from junior Olivia Rickley, senior Ana Gonzalez Gomez and sophomore Alexis Poledna.
While the girls went on to take a 1-8 loss against Omaha Millard South on April 2, and 0-9 loss to Omaha Marian on April 9, junior number one singles player, Rickley, impressed her coach, Riccardo Hernandez, and herself as she defeated her Mustang opponent 8-0.
"I felt very proud of myself. It was a huge upset for the other team because Millard is known to beat OPS," she said.
Their next opportunity to put some W's in the record book will be on Tuesday as they take on the Bunnies at Omaha Benson.
With the taste of success still fresh, the team looks to continue to feed their hunger for wins as the majority of the team will return next season. Gonzalez Gomez is the only one not planning on returning as she will be graduating.
"I definitely became mentally strong," Gonzalez Gomez said. "It brings tears to my eyes as this is something that I really enjoy and that I'm really good at as well," Gonzalez Gomez said.
Additionally, the junior varsity team has seen some success, having two wins.
"The girls did great at the tournament," Hernandez said. "We finished as a team higher than we normally have in the past. We won some matches that we weren't expected to, we fought really hard."
About the Contributors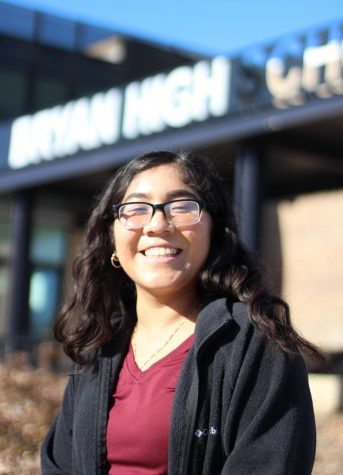 Alondra Soltero Bravo, Section Editor
Alondra is a junior and this is her second year on the Orator staff. Prior to joining she was also part of the yearbook staff. Alondra's enjoys writing...