Galván goes from high school drop out to pro athlete to teacher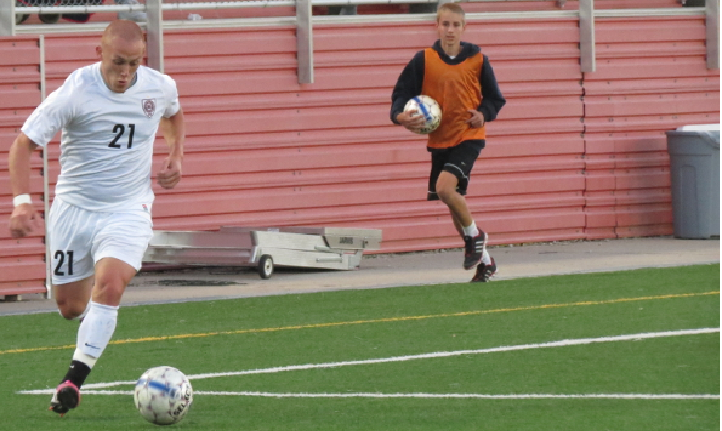 Stepping on the crisp grass field with the blinding lights of the stadium shining down as players' names are chanted in the crowd while a million thoughts run through their head is a feeling that is unforgettable for many.
For Spanish teacher, Elías Galván, this is the thing he misses the most from his days of playing professional soccer.
Galván was born in La Tablada, a town in Buenos Aires, Argentina, but his parents decided to leave due to the violence and delinquency that was common there. At age five, Galván, his parents and six of his nine siblings moved to Salt Lake City, Utah. His oldest siblings stayed in Argentina.
When he was just 13 years old, Galván started playing for Real Salt Lake. From there, he moved on to the region pool for the U-15 U.S. National Soccer Team.
When Galván was a junior his father left his family, forcing Galván to drop out of high school, which he later go back and complete in 2010, to help support his family.
"I was in my junior year of high school and had gotten an offer to the University of Santa Clara," Galván said. "Then they found out I was undocumented and they dropped me, so I decided to move back home [to Argentina]."
"After a couple of years in Argentina I moved to Chile, Brazil and then somehow ended up back in the U.S. in Nebraska."
In the span of when Galván left for Argentina in 2007 to when he came back again to the U.S. in 2013, he played with several different soccer teams. He played with the Boca Juniors Academy, Deportivo Merlo and Centro Español.
"I found family in my team," Galván said. "All the memories I created while traveling and playing soccer are things I will never forget."
One of his accomplishments in soccer include playing against professional players like David Beckham- who played for Manchester United. Galván misses the competitiveness, the bonding between the team and the traveling.
"The advice I could have given to myself to help me would have been to keep your head up and know why you are doing this," Galván said. "I think this could have helped me reach a higher level than what I did."
With a student visa and special permission, Galván went on to play soccer in college at Hastings College. There he set out to study criminal justice and focus on the juvenile system, but he quickly realized that was not the right path for him.
"Two semesters in I thought, 'why wait for kids to get in trouble when you can reach and help them out before they get there?'" Galván said.
He then turned his attention towards being an educator.
Now that he is a teacher, Galván not only works with students in the classroom, but he also trains athletes outside of the school. Additionally, he led the school's girls soccer conditioning program throughout the winter months and is currently an assistant coach for the JV team.
"He is so incredibly driven to share his passion with those around him," Galván's wife Whitney Galván said. "I have watched him become this positive role model to so many players where he is not only their coach, but he is also a mentor and a friend…He is a man who sees himself in every single person he works with and takes that straight to his heart."
And while he has found his spot as a Spanish teacher and enjoys working with his students, helping mold them into young adults, soccer has helped shaped him into the person he is.
In addition to coaching and helping students, Galván continues to play. He recently made the Bugeaters FC semi-pro team.
"Soccer has given me some of the best feelings in the world and some of the worst," Galván said. "This so-called sport is a religion for me. As a 27-year-old, I still talk to my dad and we have the same passion."