New class prepares ACP students to take stage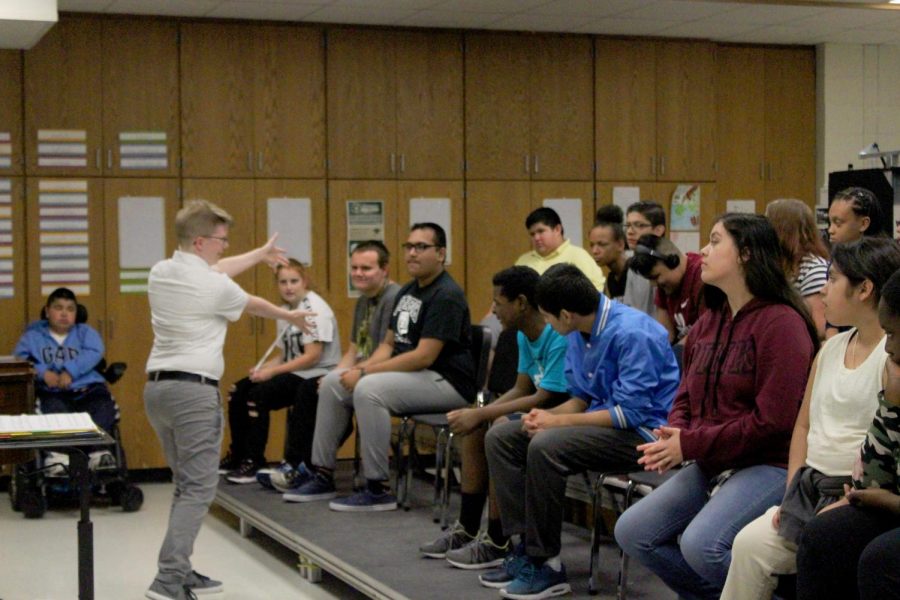 Soon it won't just be show choir students dancing and singing on the stage for an audience. Alternative Curriculum Program (ACP) students are learning songs and choreography for a performance they will put on this December.
In the past, ACP students have had a daily 30-minute music class led by the traveling ACP music director for the district, but this year vocal music teacher Christine Valish took over. She has a new vision for them and has picked modern songs for them to perform.
"I think it's very age appropriate, and kind of helps the kids, I think, enjoy music because it's their genre, their era," Valish said.
The new course will continue to be daily, but the students will be learning the new dances and performing the songs instead of just learning basic rhythm patterns.
Already this year Valish has taught them rhythm techniques and different stretching exercises to help them perform and sing. She has also used warm up activities to help them be more excited.
"Half of my students are enjoying the singing part of the music and the other half are kind of not sure yet if they like it or not," ACP teacher Angela Hodges said.
Because this is all new, some students are timid to the idea of combining singing with dancing in front of an audience.
Sophomore ACP student Marvin Lugo-Mancias said that he was "scared" about performing.
To help ease the students into it, Valish is teaching students songs that they already know such as "Halo" by Beyoncé, "This is Me" from the musical "The Greatest Showman" and "Don't Stop Believing" by Journey.
"I mainly picked music that I figured they would already know or at least be familiar with," Valish said.
And while some students are nervous, others are excited by the music selections and the opportunity to put on their own show.
"I feel happy," sophomore ACP student Fabiola Ruiz-Diaz said referring to how she feels when in the class.
The ACP students are facing a new, exciting and sometimes intimidating journey, but with the valor of both Valish, the ACP teachers they will continue to work together in order to be ready for the stage and learn how to face their fears before the show this winter.
About the Writer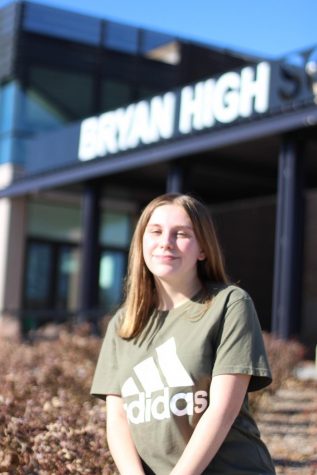 Makenna Smith, Reporter
Makenna Smith is a sophomore and a reporter on the Bryan High Orator. It's her first year on staff. She's excited to try something new and enjoying her...