Campuzano goes viral
Students around the school have been obsessing over TikTok. Tiktok, a social media app that allows people to create short lip-sync, comedy and talent videos. The app was launched in 2017 by a company named ByteDance. 
Tiktok is available in 150 markets around the world and in 75 different languages. There are about 500 million people who have downloaded the app and have become active monthly users. The company ByteDance first owned the app Musical.ly, but then they shut it down and moved on to TikTok. 
Students have engaged into the app by being able to have fun and be themselves. Junior Lizbeth Campuzano recently went viral on the app by making a video.  "I'm kind of in shock because I made the Tiktok video as a joke and then for it to just blow up shocked me," Campuzano said.  
Campuzano's video has gotten 105.6k hearts and 570.6k views, she currently has about 1,409 followers and she has collectively gotten 107.6k hearts from all her videos. The way she found TikTok was from Musical.ly which was immensely popular in 2016, so she already had an account made when she got into TikTok.  
"It's really funny, they have something new every day like trending video's or dances," Campuzano said.  
 Campuzano's friends were taken by surprise when they found out that she went viral on the social media app.  
 "I was surprised because I never thought someone from Bryan would go viral and the fact that it was my friend makes everything more exciting," senior Taylor Richman said. 
Some of her audience weren't as happy with the caption that she put. She received some comments that weren't as nice, but she also received some comments saying how much they liked the video.  
Tiktok is being used all around the world with more than 500 million users. This social media app has influenced so many people by letting them express who they are and entertain an audience from all over the world.  
About the Contributor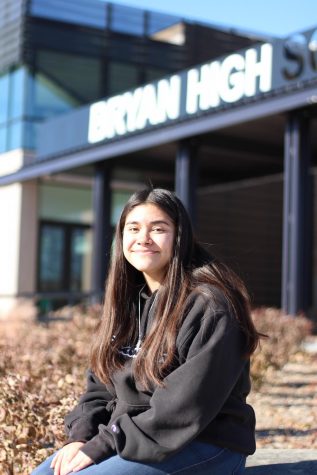 Alondra Escobedo, Section Editor
Alondra Escobedo is a sophomore and this is her first year being part of the Orator newspaper staff. So far she is loving the experience of learning how...