Swim coach brings over 20 years experience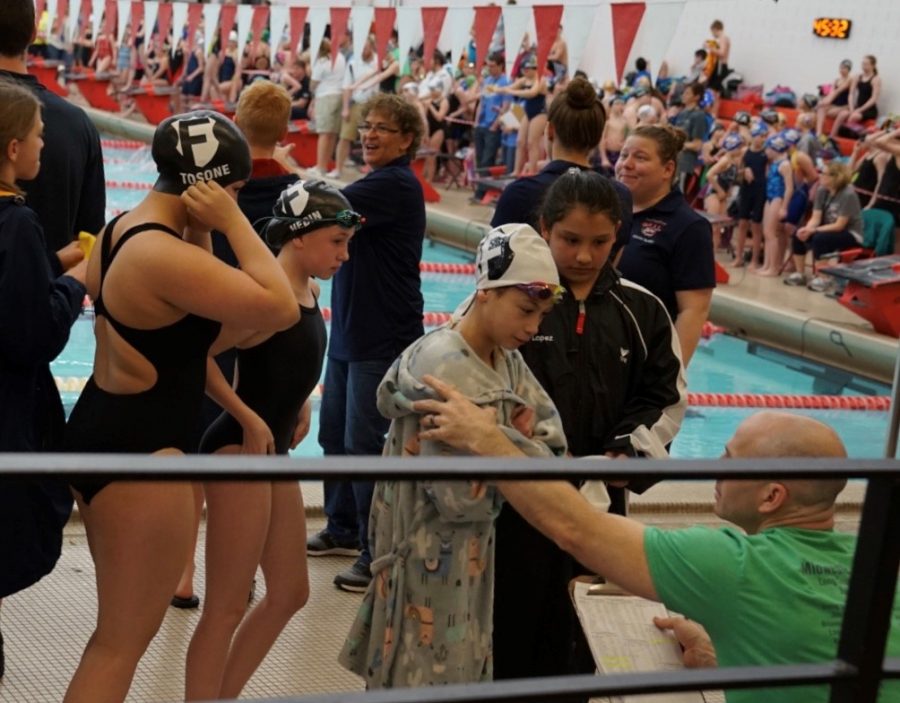 The school's athletic program has seen it's fair share of change lately with three new head coaches being announced since August. Of those three hires, only one comes to the school from outside of Omaha Public Schools and that is the new head swim team coach, Drew Butler.
Butler is the founder of the Omaha Swim federation, a USA Swim club. He founded the club in 2011 and has coached swimming for over two decades.
"I think we absolutely got a great hire in coach Butler," athletic director Ryan Murtaugh said. "His experience in swim and his ties to the local swim community is second to none."
Butler is looking forward to being a Bear and working with the school's aquatic athletes.
"Omaha Swim Federation and Bryan should be a recipe for success," Butler said. "From meet to meet I want to see kids learn about swimming; I want them to understand to swim particular races. I just want to make swimming at Bryan something that kids can be proud of."
Expectations from Butler are high for the upcoming swim season, he hopes that the swimmers will share the same goals as he has for the them which will make them better overall.
"I've been coaching swimming for 23 years, so the kids will get a great opportunity to be a part of a team and get some good quality coaching," Butler said. "I got two goals; number one, get more kids involved on the swim team and number two, I want to see improvement throughout the season."
With Butler's notoriety in the local swim community, several swimmers are excited to have him on board.
"I honestly think that he will make our swim team a lot better than what it has been in the past few years and I think it's a positive change for all of us," senior Blake Moore said.