No school for students on Election Day 2020
Because many schools are designated as polling locations, the school board decided that Omaha Public Schools students will not have to come to school on Nov. 3, 2020. Staff members will still have to be in building and will have a professional development work day.
The decision was made primarily because of the concern for student safety.
"It is probably one of the most concerning days I hear from parents," school board member Lou Anne Goding said at the Nov. 4, board meeting where the news was announced. "They really don't want their kids in the school with strangers."
In previous election days, community members entered Bryan High through the southeast doors and were directed to a classroom or two in the south, first floor hallway, meaning that hundreds of strangers would filter through the halls while school was in session and students were present.
In addition to addressing safety concerns, canceling classes on Election Day will bring about other positive outcomes.
One of those outcomes is that it will allow staff members the opportunity to vote during the day instead of rushing during their 30-minute lunch or after school when the polling places can be congested.
"That means we all have the time to get out and vote, and exercise our civic duty," Principal Dr. Rony Ortega said. "I mean that removes any excuse why 130 teachers can't vote, because there will be more flexibility in their schedules. There's just no reason why 100 percent of them can't vote."
Another positive outcome is that students who are of age to vote will also have the time go get to their polling place and vote for the first time instead of being stuck at school.
"I think it is essential that we have the day off to be able to perform our civic duty of voting for the first time," junior Christian Tapia said. "I'm excited."
While there are positives to this change for OPS employees, some would like to see the day be a national holiday where all people could have the day off to go vote. Social studies teacher Joshua Wendell is one of those people.
"I think it's well overdue about trying to make election day a national holiday," Wendell said. "We should be able to increase voter opportunity."
About the Writers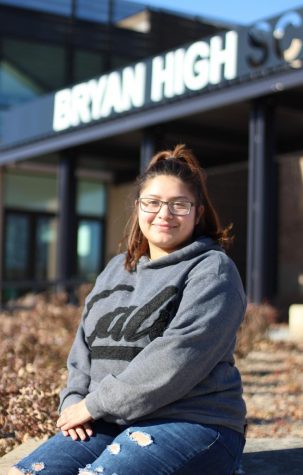 Arasely Rosas, Reporter
Arasely Rosas is a Junior and this is her first year in Orator staff but she's very excited to be meeting new people. She was in Digital Journalism last...