Re-branded
Team works to improve school's image, identity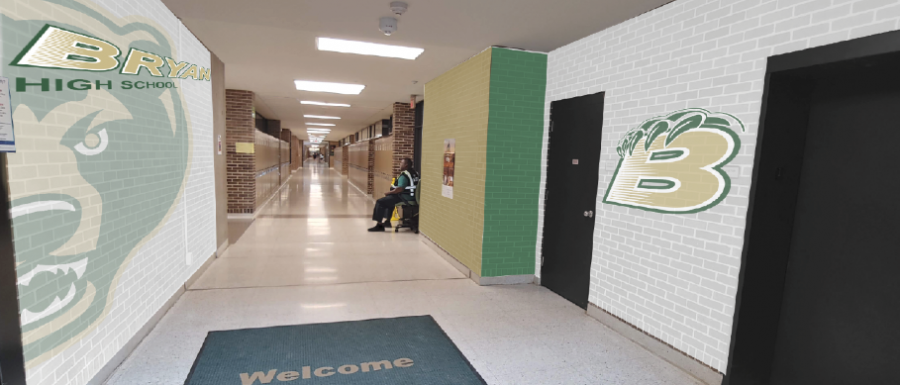 Because many students and staff members felt there was a lack of identity for the school, a branding committee made up of teachers and administrators has been established to create one clear image that represents the school.
"Some of the feedback I got from staff, kids and other stakeholders is Bryan High does not have a strong identity or maybe has an identity crisis," Principal Dr. Rony Ortega said.
The committee's first order of business was to identify the official school colors and logos. They decided on three official logos. Two of which include the bear mascot for general use. The third logo is a capital B with a bear claw at the top. This logo will be used mostly in the athletic and activities departments.
The logos were designed in a way that the school's different organizations and clubs can use them and include their club/organization name with it. If a group wants to use a bear in a design whether it be for a t-shirt or poster, etc., it must be the designated bear that is in the logo. In addition, the school colors in an article of clothing, a poster or banner, etc., must use the official school colors: Forest Green and Vegas Gold.
"A lot of it is just looking at our logo and our bear and our symbol and making sure it's consistent in its use across the school," curriculum specialist and committee chair Kathryn McWilliams said, "so that we have a very strong color and we have a very strong symbol that whenever anybody sees it they think of the Bryan Bears."
Now that the team has decided on the colors and logos, they are moving forward with other projects and has split into five sub-committees with 11 staff members in each one. Those sub-committees are: exterior, interior, events and traditions, communication with students and communication with stakeholders.
Students have been involved in the project by giving their perspectives. Some were surveyed on what they want to see improved in and around the school.
One of the leaders for the interior sub-committee, family consumer science teacher Krystal Kolb, even introduced her Intro. to Design students to the project.
Kolb sent her students around the school to find aspects that they thought needed improvement and they came back with ideas about the empty spaces in the halls.
"One of the things the kids brought up was how about in some of those blank areas, that we have big bulletin boards, so the information is consolidated," Kolb said.
The exterior committee have ideas that include a courtyard where the old main entrance was, banners on all light posts and a banner on the fence near the baseball field.
While there is no set date for when this project will be completed or how much it will cost, Ortega estimates that all these changes will be made over a two to three-year period.
About the Writer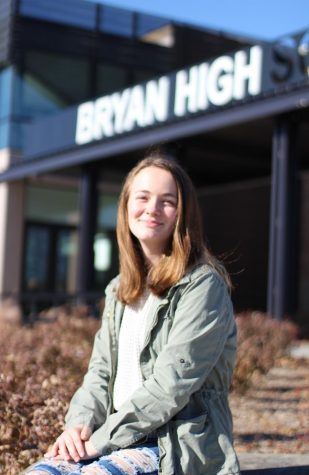 Amber Roth, Copy Editor
Amber Roth is a sophomore in her second year as a copy editor for the Orator. She joined the newspaper because she likes to write. Her favorite types of...