Student Council fund-raises for new water fountains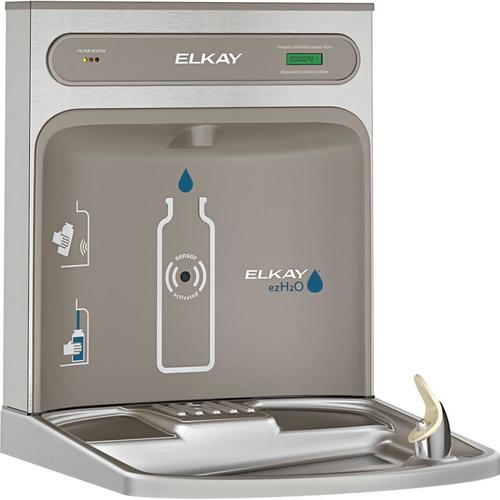 Student Council is currently raising money for new water fountains to be installed around the school.  The goal is to have them installed during the summer. These fountains will be updated models that come with a water bottle filling station. 
     "We (Student Council) are going to do a variety of events, such as Penny Wars and maybe selling Bear Wear," Student Council co-sponsor Kathryn McWilliams said. 
     Student Council co-sponsor , Jodi Hazuka, thinks these water fountains will benefit students. 
     "This is going to help because students can bring their refillable water bottles, fill them up there and then they don't have to be going out to the hallway for drinks as often and we can also cut back on plastic bottles as well," co-Student Council director Jodi Hazuka said. 
     Many students already voiced their excitement for these new fountains. 
     "I'm excited for these new water fountains because I am able to fill up my water bottle easily and it'll fill all the way up without it touching the water fountain," freshman Student Council member Jessica Conway said. 
     The money for these fountains will come from various fundraisers Student Council is planning. One of these includes Penny Wars in which students will put pennies in their class' jar to gain points. Senior Student Council president, Ashley Roth, talked about how the money from this fundraiser can help people.  
     "They will have a place to refill their water and it will save money for those who have to buy water bottles at lunch or from the vending machine," Roth said. 
     Student Council will be running Penny Wars from Jan. 15 through Jan. 17. They will also be holding other fundraisers throughout the rest of second semester. Junior Class Officers will also be assisting in raising money by donating money if Student Council does not raise enough.
About the Writer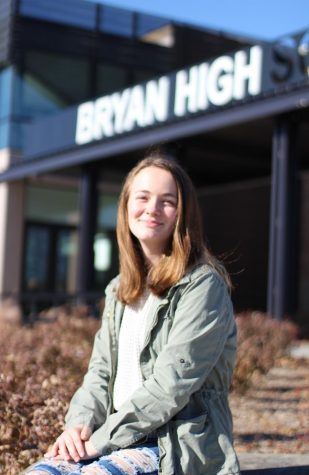 Amber Roth, Copy Editor
Amber Roth is a sophomore in her second year as a copy editor for the Orator. She joined the newspaper because she likes to write. Her favorite types of...