Students make profit off of their own makeup buisness
As high school students search for their first job, two of them have already started a business of their own and are making profit while in school. 
One student, Jacqueline Luna, a senior at Bryan High school got the idea of starting her business as she was shopping for eyelashes with her mom and she made a joke about making her own since they cost a lot. Luna decided to start selling 3D mink eyelashes in Dec. 2019 through her social media after finding a website where she customized her very own eyelashes in four different styles. 
"When I was making my own eyelashes, I thought about other girls and how it would be a good idea to sell them and make my own money," Luna said. 
Her business is an all-natural cosmetic business in which she hand makes all her products sold on her website that are later mailed to clients all over the country. Her products have a variety of oils such as sweet almond oil, coconut oil, grapeseed oil, castor oil, tee tree oil, and vitamin E oil. 
 Luna's 3D mink eyelashes are sold for $10 each and come in four different styles which are Zun, Ziva, Twinkle, and Velvet. 3D meaning the lashes have a fuzzy layered end so they don't lay flat and the mink holds the curl in the lash better than other regular false lashes. 
Her business works by contacting her through Facebook to order her lashes which are later delivered to clients around Omaha personally by her. 
Luna's lashes are made from shedding's of mink fur which make the lashes durable and soft. To get the lashes she needs she gives the company she works with, Zivalash, the desired length and style and they get them to her in about two weeks depending on the amount she orders.  
Luna's focuses on school and getting her assignments done and out of the way before delivering orders to her clients. She takes care of most of her orders on the weekends as well as during her free time on afternoons during the week. 
Another student is Deja Allen, a sophomore at Omaha South High School started her small business in Feb. 2019 when she realized she didn't want to work at an ordinary fast food place. She started selling beauty products such as lip gloss, lip scrub, lips balm, and facial spray on her online store, Dazzledglossco. 
"My products are handmade and made with all-natural products, I make sure to research all benefits so I'm only using the best products," Allen said. 
Prices for Allen's glosses are $3-$7, depending on the container (twist pen $3, squeeze tube $5, and wand tube $7), her balm is $5, and her green tea facial spray is $8. 
"I started because of my love for lip glosses and facial sprays and not always knowing exactly what's in them," Allen said. 
Allen talked about how she maintains the balance between school and work. 
"At times it gets hard to balance the two but one thing I really can't do is procrastinate," Allen said. 
"Don't give up and work your way up," Luna said. 
Allen's advice to those who plan on starting their own small business in the cosmetology category or not, is for them to never give up and stay passionate about their small business because everything will eventually ease itself out. Luna also gave advice to other young entrepreneurs. 
Both ladies plan on making their small business grow and become a well-known brand in the future.
About the Contributor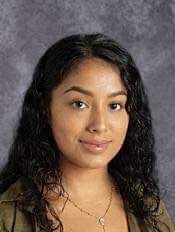 Yuritzi Acosta Roque, Reporter
Yuritzi also known as Yuri, is a first year writer for the Bryan High Orator. She enjoys writing, reading, and is also into photography. Yuri's favorite...