Local food pantry open to all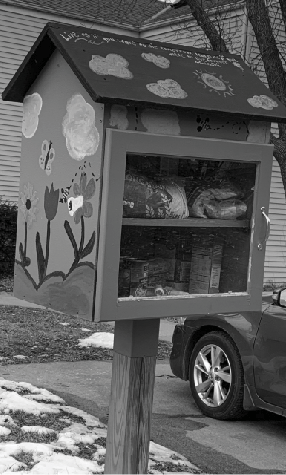 Theres a local food pantry where those with a low income or who need something to eat can go and grab as much food as they need. It's located near 50th and Virgina street. People don't need to talk to anyone, they can grab what they need and go.
The food pantry is owned by the Bellevue Housing Authority. The community has two food pantries that are located on Robin street and Franklin street.
According to Monica Battreall, who oversees the pantries that are found in Bellevue, each of the pantries are empty about every other day. So far, they have helped those in need. The organization first started to build food pantries in neighborhoods because they wanted to help those who needed short term help.
"We just want to make sure the pantries stay stocked and that people in the neighborhood are able to get what they need from it," Battreall said.
The organization even has people helping in the community who donate food and clothes. They currently have only one goal and that is to help and provide as many resources as they can to those who really need it. The pantry is not just for residents of the neighborhood, but it is available to anyone who needs assistance.
"We saw that there was a need for people that came in that just needed some short-term help and so we decided to make a change and help them in any possible way we can," Battreall said.
Although the organization has only been around for two years, it has impacted many by giving food and other resources such as clothes. Not only that, but food pantries are even available at schools, like Bryan. The food pantries will continue to benefit people by having others donating food for those in need.
Food pantries have become very beneficial. According to Littlefreepantry.org, the world produces enough food to provide everyone on the planet with over 2,500 calories a day. They have served 9,830,621 people.
Another example of a different type of food pantry is Minnie's food pantry. According to Minnie'sfoodpantry.org, they host a special event where they make 350 meals for veterans.
"I think it's a good way to give back to the community because having food pantries is really helpful for those in need by giving them food to eat," sophomore Naylea Hernandez said.
About the Contributor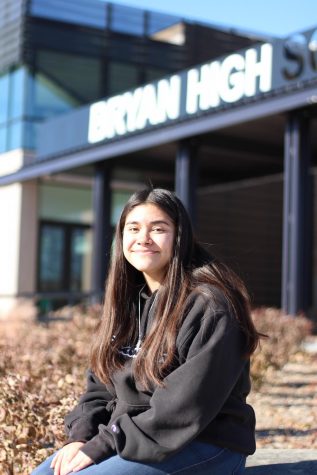 Alondra Escobedo, Section Editor
Alondra Escobedo is a sophomore and this is her first year being part of the Orator newspaper staff. So far she is loving the experience of learning how...