Boys take a step back
With a rough start to the season, the boys' varsity basketball team has a total of three wins and 14 loses.
"I never like losing, we've only won three games this year," Varsity basketball coach Terrence O'Donnell said. "However we've been down this road before so I know what to expect."
One of the biggest challenges the team had was just learning how to play together.
"We could've been playing together better from the beginning of the season, but we weren't," Junior Tywon Terrell Jr said..
The boys had to start essentially a whole new varsity team because of all the players that graduated last year.
"This season has been a challenge because its been a rebuilding year," O'Donnell said. "We lost all experience from the last three years of varsity basketball with the graduating class of 2019. A bunch of new guys learning from new experiences game by game and trying to improve has been what this year has been about."
Junior Jailyn Spears has shown the most improvement. He has gone to break his own record this year.
"He [Spears] barely played this year and became our leading scorer, and one of our best rebounders," O'Donnell said.
In preparation for the next season the team wants to work on their bond as a whole. They find it important to be able to walk on that court and be able to trust and know their teammates.
"We are going to have a way better season," Spears said. "We are going to get in the gym, get stronger, get faster and have a better bond."
About the Writer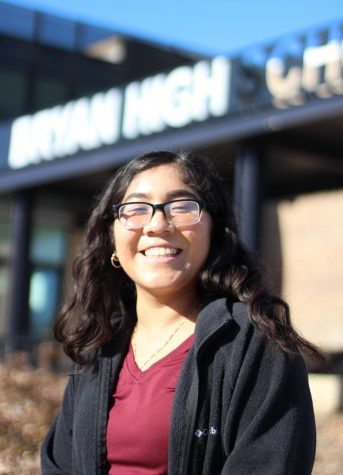 Alondra Soltero Bravo, Section Editor
Alondra is a junior and this is her second year on the Orator staff. Prior to joining she was also part of the yearbook staff. Alondra's enjoys writing...