Sport scholarships still in abundance even with extra year of eligibility for college players
Even though there was not a 2019–2020 spring season student athletes will not have to worry about not having scholarships for their chosen college and sport.  
Back in March, the National College Athletic Association or NCAA decided to extend the eligibility for student athletes that were going to play sports, during the 2020 spring sports season, to one year. Winter sports, such as wrestling, swimming, and boys' and girls' basketball is not included in this decision, because their season is currently happening, and has not been canceled. The NCAA Divisions I and II schools provide more than $3.6 billion in athletics scholarships annually to more than 180,000 student-athletes. 
Some colleges like Creighton University have not had to make any changes to their athletic scholarships. They still must deal with recruiting virtually because the student athletes are not allowed to come on to campus for official visits. 
"Alot of it is virtual, it's definitely quite different than what's happened in the past," Sports information director at Creighton Robert Anderson said. "The only way they can come is if they're going through the same process as any regular student that doesn't intend to play a college sport." 
The same thing goes with University of Omaha (UNO), compared to previous years, UNO has been able to maintain about the same number of scholarships that they are able to give students. In fact, the overall number went up for baseball by a few scholarships.  
"The NCAA let us bring back kids from baseball and softball last year, that weren't able to complete their season," associate athletic director at UNO Brian Carey. "So, we could give them scholarships that otherwise they would've graduated or exhausted their eligibility. And we could still bring in incoming freshman, without going over the student athlete age limit." 
About the Writer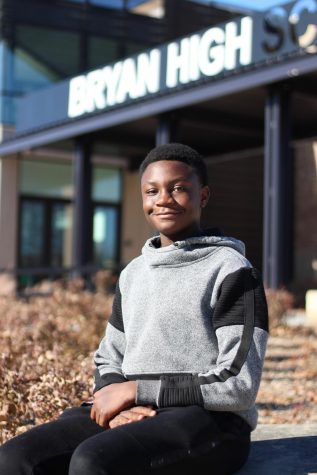 Olouwatobi Noukpozounkou, Section Editor
Olouwatobi also known as Tobi, is a second year junior reporter for the Bryan High Orator. Tobi's favorite things about Newspaper is being apart of the...