An End to a Mad Year: School moves forward with plans for outdoor prom
Prom is going to be on the football field. That has been the rumor going around school since the district announced there would be an outdoor prom, but it is time to hang up the cleats because while that may be the case for some high schools, it won't be for Bryan High.
Prom 2021 will be held on May 8, from 7-11 p.m. at the River City Star, an outdoor event center located at 151 Freedom Park Rd., in between downtown Omaha and Eppley Airport.
Juniors and seniors will have to be registered as in-person students by March 15, the start of fourth quarter, and remain in-person students throughout the quarter to attend. They will be allowed to bring underclassmen and other Omaha Public Schools students as dates but will not be permitted to bring a date who has graduated already or goes to a school in a different district. Bryan High students who graduated this December will be allowed to attend.
While the event will be free, students will have to reserve their tickets the week before prom to get their ticket(s). To do this, juniors and seniors will need to pay $5 at the time of registration per ticket they reserve. Each student is only allowed to reserve their own ticket and their date's. However, when they arrive and check in at prom, they will be given that money back. The reason for the reservation fee is so that there is a proper head count of who will be attending, so the coordinators can plan appropriately.
"It's tough times for many students and families," principal Dr. Rony Ortega said. "We want all juniors and seniors to participate without worrying about coming up with cost."
The theme will be "An End to a Mad Year," and will be inspired by "Alice in Wonderland," which prom coordinator Ranae Duncan says will fit perfectly with the venue.
"It's an awesome venue that isn't far from our students' neighborhoods and it is like no other venue in the area for an outdoor event," Duncan said. "It not only is outside, but it has the event tent already, it has a beautiful view of the Omaha skyline, an outdoor concert area and a riverboat."
Each section of the venue will be decorated with a different theme relating to "Alice in Wonderland." There will be light snacks and drinks provided and that area will be decorated like the doorknob chamber to play off the 'eat me' and 'drink me' part of the story. The event tent will be themed as the Mad Hatter's tea party and will have live entertainers from Omaha Circus Arts performing. The outdoor concert area will house the DJ and dance floor and will be decorated to resemble the Red Queen's garden. The pathway to the riverboat and the riverboat itself will be the enchanted forest like where the Chesiree cat and the talking flowers are at in the film. The boat will also have performers and, Duncan and co-coordinator Jodi Hazuka hope, a live cover band.
DJ Devon Dupree will be the DJ for the main dance floor. His combination of smooth mixing and innovative music selection helps energize the dance floor. He has mixed in many types of venues from nightclubs and radio stations to concerts and festivals. He regularly DJs at a few dozen bars and nightclubs in the Midwest, and holds residencies in about half of them. "The venue is quite large and has several different areas already," Duncan said. "So, it fit really well with our Alice in Wonderland styled theme, to use that to our advantage and display several of the iconic parts of the story."
Duncan and Hazuka are putting the event together with a budget provided by a philanthropic organization which has allowed them to plan several special touches, including patio lamps to keep students warm if it gets chilly, intricate decorations and riverboat cruises that students can take throughout the night.
"This prom is going to be a once in a lifetime type event," Duncan said. "I know there has never been a prom this elaborate at this school and I'm not sure there ever will be one of this caliber again. It will be like the stuff you see in the movies."
Students who wish to take the 45-minute riverboat cruise will have to get a waiver when they reserve their ticket(s) and return it signed by their parent(s)/guardian(s) when they check in to prom. Then they will get a colored wrist band which will coordinate with their assigned cruise time. They will only be able to ride once.
In addition to picking up a waiver when they reserve their tickets, students will receive a free mask that goes with the theme to wear to prom. While attendees will not be required to wear that specific mask, they will be required to wear a mask while at prom.
The class of 2021 Senior Class Officers and Student Council will be planning a spirit week for prom later in the year.
About the Contributor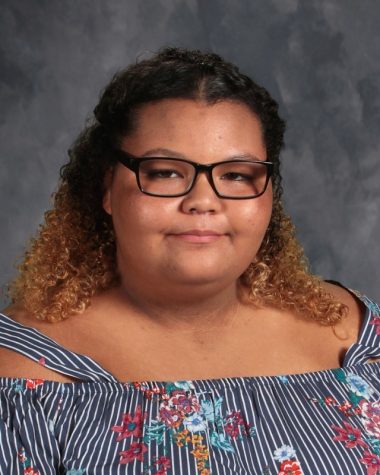 Keyana Burries, Co-Editor-in -Chief
Keyana Burries is currently a junior and this is her second year on the Orator staff. She is one of the Editor-in-Chiefs. As an Editor-in-Chief she is...