Anticipated album finally released, doesn't disappoint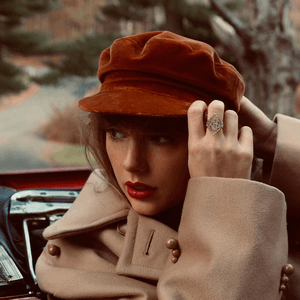 Taking control of what was originally her work, but owned by her managers, and making it her own is all that Taylor Swift wanted to do in her newly recorded "Red, Taylor's Version" album. Mission accomplished.
This album is even better than the first. Hearing it rerecorded and hearing her tone of voice and how it has changed over the course of 13 years gives a better look into her life and how she has matured.
Additionally, this one is even better because fans know that she's the one profiting from it. It gives an empowering feeling knowing she took the reins and is controlling her own life and it's heard in her music.
The 10-minute version of "All too well" exemplifies her new tone and how she is taking control over who she is and her life.
And while the song is an unprecedented 10 minutes long, it tells her full story. She had this plan when she originally wrote the song for the first version, but it got cut down to 5 minutes 29 seconds. This time she released what fans have always wanted from her—something raw and real.
In adding the extra 4 minutes and 31 seconds to the song she added more lyrics that connect her with the heartbreak that she had.
The new version of "We're never getting back together" also showcases her re-crafted version of herself. It's more like, 'This is my breakup. I need to deal with it; get away from me. I need my alone time,' in comparison to the original which was more blunt and not as strong.
While she is a powerful singer, she doesn't really reach the listener emotionally. The vocals don't tear up the listener's heart like they should for breakup songs. It doesn't leave listeners crying in their pillow, consumed by their own relatable feelings.