New café is the cat's MEOW
Customers play, adopt kittens at new coffee shop in downtown Omaha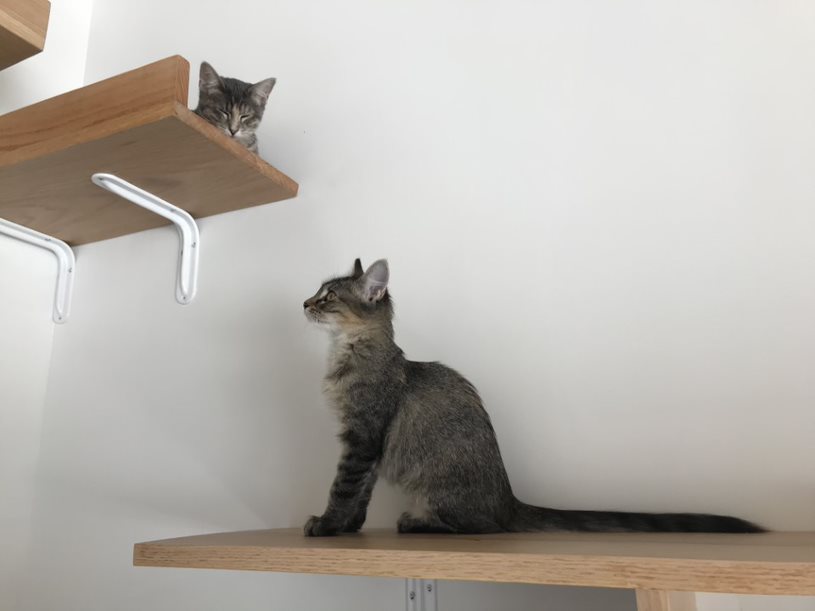 Jayden Jacobs, Reporter
October 11, 2018
Brand new café Felius opened its doors Sept. 18, and is the first of its kind in Omaha. Nestled downtown and marked by a mural of cats on its outer walls, patrons are able to drink coffee in a cozy, quaint café while playing with cats and kittens.
Felius is a nonprofit coffee shop aiming to lower the euthanasia rates for cats in the city while providing a place where people can interact with cats in a safe environment. Their hope is to revolutionize the cat adoption experience.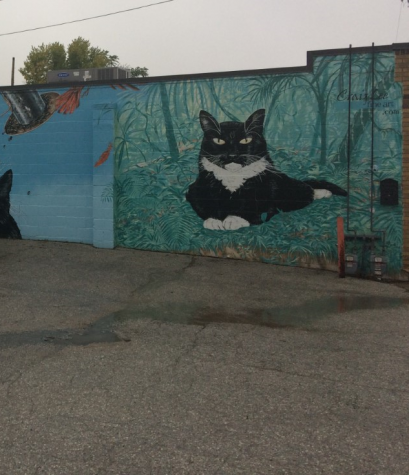 "People are finding these stray cats on the streets, so they get fostered instead of getting euthanized, and they come here for adoption," Jessica Hoien said."
The mastermind behind Felius is Briana Phelan, a cat lover who was inspired by the many cat cafés she's seen while visiting New York and other states.
"It's just kinda something I've always wanted to see happen in Omaha," Phelan said. "I decided, you know what? I'm gonna get a group of people together and we're gonna try and make this happen."
The end result was Felius, which is now home to six kittens, all of which are available for adoption and visits. A half hour session costs $7.50 and an hour session is $14.
The cats' home consists of a small room filled with things to climb, pastel pillows, and a sunny window sill that is a favorite for cat-naps.
Phelan works to ensure the cats are happy in an environment that involves a lot of people interacting with them, so connected to the cat room is a cat only area they can go to if they're feeling stressed or need alone time. They try to pick cats whose personality is more outgoing and comfortable around strangers.
"We don't want to add more stress to a cat's life. We want to improve their current living situation, and really ensure that they have a great experience along with the guests that visit our cafe," Phelan said.
Working with Wags to Riches, another nonprofit animal rescue group, they try to get the cats adopted into loving homes. Even if someone isn't looking to adopt, there's a lot to offer for those who just want to hang out with cats in a relaxed environment.
"We have lot of people who have cats at home, or can't take anymore in but they want to experience the cafe," Hoien said. "They just want to be around other cats as well, and just show support."
Two cats at Felius have already been adopted, and the crew that put the café together is hoping the continued support from the community will lead to more fur-ever homes.