Bryan middle schooler could make it on The Voice
Cummings moves on to second audition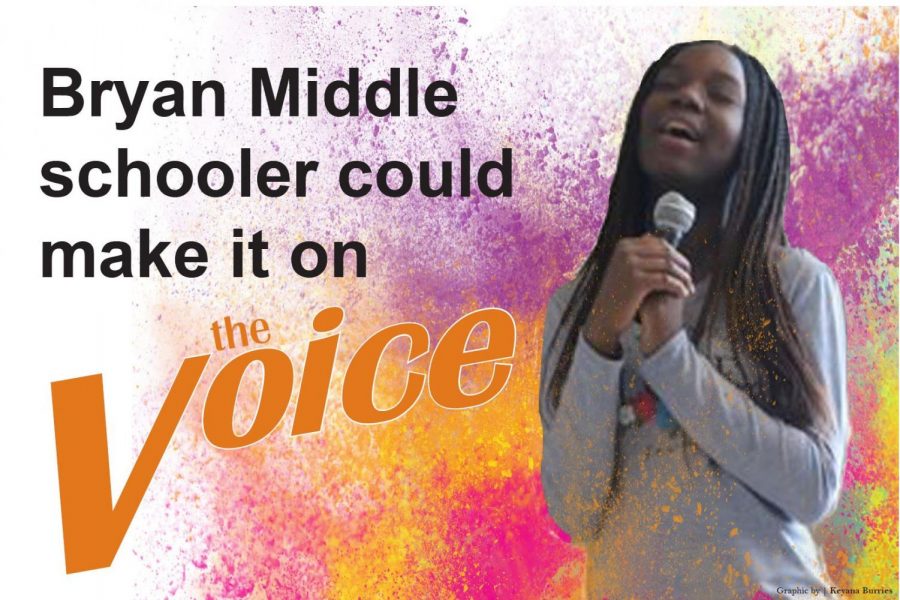 Inspiration. A person or thing that inspires. An inspiration can be found anywhere in this world, as long as somebody is looking for it with both eyes open.
Going from talent shows to a hit television series, "The Voice," a Bryan Middle School student worked her way up to the top. Seventh grader Aaliyah Cummings is on the way to her second audition for the show with her singing and song writing talents.
"I've been writing (songs) since third grade," Cummings said.
Growing up with music in her family took Cummings a long way. Her skills, which include song writing, singing, dancing and playing seventeen instruments helped her pass through her first audition.
Cummings has been singing since she was six years old, when she first performed in front of a crowd for a talent show.
The announcement of her audition not only came as a shock to her friends and teachers, but even for herself. Knowing and seeing her daughter's potential, her mom took the initiative to sign her up for the audition.
"My mom was searching on the computer doing her homework, and she saw 'The Voice' ad and she clicked on it and she signed me up, so then the next day when we came back from church she is like 'Aaliyah you have an audition in Kansas City' and I am like 'what for?' and she says, 'The Voice!'," Cummings said.
After standing in line outside for two hours, she finally got called in to audition. Performing 'My Country Tis of Thee', Cummings felt a rush of emotions flood her mind.
"I actually felt this weird emotion that I was going to flop. I was doing good, but I just felt like I was going to flop," Cummings said.
A week later, Cumming's found a letter from "The Voice" in her mailbox. Her heart dropped down to her stomach, thinking she got rejected. She anxiously tore open the envelope to find out that she had passed her first audition and was going on to round two.
Her first thought was "Oh my god!" she said.
Between parties celebrating her, to endless practices and school work, Cummings balances it all while preparing herself for her second audition in Los Angeles which will be in March.
If she gets accepted through this audition, the next place she will be is on the big screen. Then it will be up to coaches Kelly Clarkson, Adam Levine and Blake Shelton to select her in the blind audition where each coach has the option to blindly push a button and turn their chair if they want an artist to be on their team.
If selected by a coach, he or she will work with Cummings and the rest of their team to develop their skills for the rest of the competitions on the show.
With this as a potential reality for her, Cummings is taking it day by day.
"For the past week, it has been pretty chill, but you got teachers coming up to you like, 'Hey man, it is so great that you are going to be on The Voice!' I am like, 'if I make the second one!'" Cummings said. "The experience is overall great that you get to see all the people supporting you from your home town."
Despite it being a major accomplishment, where most would boast or brag, Cummings did not let it get to her head. She stuck to her roots and hasn't forgotten where she started out at.
"My mom has always been my number one supporter." Cummings said. "She is the one who inspired me to start singing. My mom sings herself, she writes her own music, she inspired me, and she supports me through everything."
With Cummings growing up around her mother's music, hearing her sing and seeing the songs she wrote, she aspires to follow in her footsteps and looks up to her greatly.
"[She's] got Whitney Houston vocals I swear," Cummings said. "She is like singing all the time and I got my voice actually from her."
Even though she looks up to her mother, she also reminisces the great support she got from her late grandmother.
"She would always say 'Aaliyah, you need to get out there and do your best and try your hardest,' and I did that," Cummings said.

About the Contributors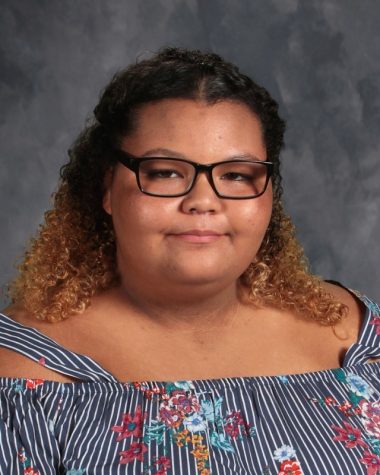 Keyana Burries, Co-Editor-in -Chief
Keyana Burries is currently a junior and this is her second year on the Orator staff. She is one of the Editor-in-Chiefs. As an Editor-in-Chief she is...