Townsend named girls head soccer coach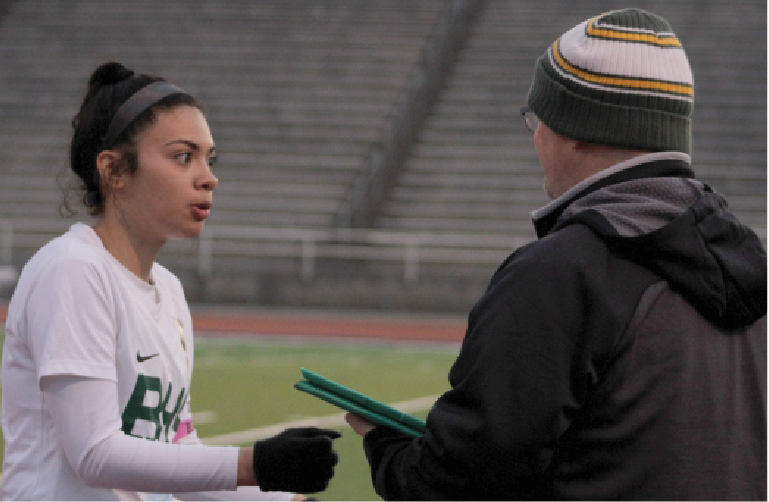 Following the exit of former head coach Jason Moore, a new yet familiar face has emerged to fill the position of head girls soccer coach.
Moving up from being an assistant coach for three years, business teacher Thomas Townsend has been hired as the head coach.
The decision was determined after an interview and meeting with athletic director Ryan Murtaugh who wanted to find a coach who met certain criteria and expectations.
"Characteristics that I look for in head coaches are high character, the ability to work well with young people, a vast knowledge of the sport and a really strong work ethic," Murtagh said. "Coach Townsend absolutely allowed me to check off the boxes."
Townsend brings years of experience from playing the sport himself to coaching it.
While he has been an assistant coach for the school for the past three years, Townsend used to be the head girls soccer coach at Gering High School in Gering, Neb. He also coached for both the men's and women's soccer programs at Western Nebraska Community College in Scottsbluff, Neb.
Not only does Townsend have experience, but he also brings structure and plans to make the girls work harder during the offseason. Conditioning is something Townsend wants the girls to really focus on.
"I have a lot of knowledge and my approach is going to be slightly different from past years," he said. "It is a very disciplined approach which requires a lot of based conditioning. The girls that are going to play varsity are the ones that are going to be [the most] in shape."
Townsend has a plan and is excited for this opportunity.
"The first year my goal is to come in, establish the expectations, make sure we have a good staff involved, a staff that is passionate about the game and the girls and win some games," he said.