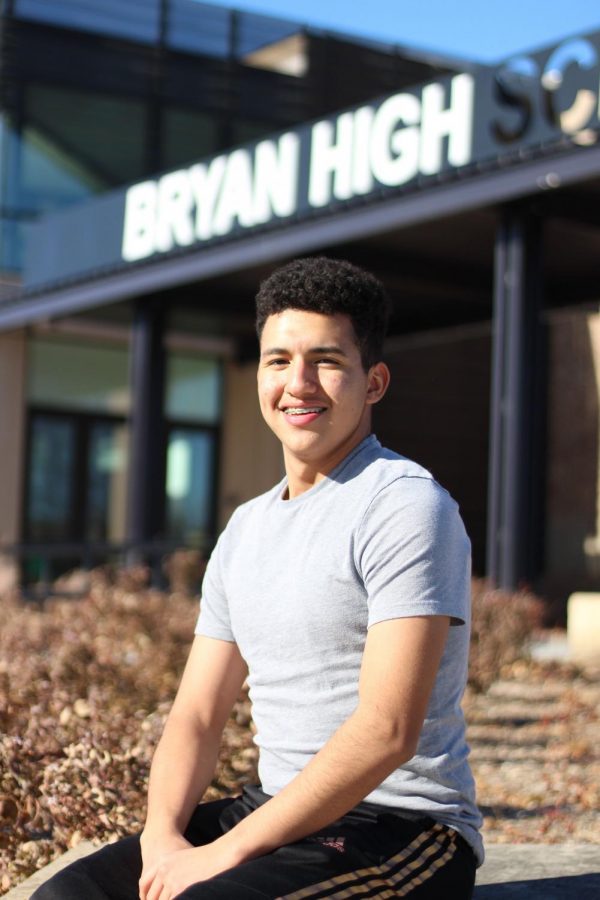 Angel Garcia is a junior
and this is his second year on the Newspaper staff and he is one of the section editors
. As a section editor he is responsible for the sports section. He prefers to write sports stories rather than anything else.
On the side
he is
the President
for the Urban Agriculture Academy ,a member of
Trio Upward Bound, student ambassador, and a junior class officer. He is also an athlete and plays football, wrestling and soccer.
Angel Garcia, Section Editor
Oct 30, 2020

Susnjar wins Coach of the Year

(Story)

Feb 21, 2020
Dec 13, 2019
Dec 13, 2019

Lady Bears losing streak ended

(Story)

Oct 31, 2019

Video Story: Students, staff create trick-or-treating event for kids, help Bellevue Food Pantry

(Story)

Oct 04, 2019

Townsend named girls head soccer coach

(Story)

Apr 19, 2019

Young, varsity team turns season around, gains momentum

(Story)

Feb 15, 2019

Breakfast, quick to-go items added to menu

(Story)

Feb 15, 2019

Benson combines baseball team with North Vikings

(Story)

Dec 14, 2018

Alumna takes over as girls basketball coach

(Story)

Dec 14, 2018

Wrestlers build on last year's success, push forward with goals

(Story)

Dec 11, 2018

Boys prepare for Bellevue West, build off experience

(Story)

Oct 11, 2018

Football team balances negatives with positives

(Story)