Going up
Four wrestlers start season ranked in top 8
The varsity wrestling team who is currently 5-2, is well on its way to reaching the goal of a team placement in February's NSAA State Wrestling Tournament.
The team clinched a solid win against Lincoln Northeast (60-24) and Bellevue West (59-24) on Tuesday.
Competitors who helped secure the win, going 2-0 for the night, were: sophomores Angel Reyes, Theodore Pokett, sophomore Chase Pokett, and Yusuf Mohamed, juniors Mohamud Abdi and Carlos Jimenez Fuentes and seniors Noor Salat, Abdi Mohamed and Jaylon Walker.
"I feel great, Yusuf Mohamed said. "I could work a little more, but overall I feel really proud of myself."
Their season opener was the Friday Night Fracas, hosted by Nebraska City High School on Dec. 6. The team earned third place with wins over Bancroft Rosalie Lyons Decatur (78-6), Winnebago (69-9) and Westpoint-Beemer (64-6). Their losses came from Nebraska City (24-45) and Millard North (30-42).
"It was a little under my expectations, but it's just working the kinks out getting everything down," Susjnar said. "We just got to get better and better every day."
However four wrestlers are undefeated and three of them are currently ranked in Class A. Walker who is ranked 2nd for the 220-pound weight class, Abdi Mohamed is ranked 6th for 132-pound weight class, Salat who is ranked 7th for the 113-pound weight class and Chase Pokett are all 7-0 on the season. Mohamed Abdi who is 6-1 on the season is also ranked 7th for the 106-pound weight class.
"It feels good cause I really worked hard in the off season and I'm just trying to keep the record up," Walker said.
The team will be put to the test on Saturday in the Crete Invite where they will take on 14 teams, many of which are tough opponents like Thayer Central who's ranked 3rd in Class D, Milford High who is ranked 7th in Class C, Central City and Adam Central.
"We have had some early success so far," Susnjar said. "But we still do a lot do a lot of silly stuff that we need to capitalize."
About the Contributor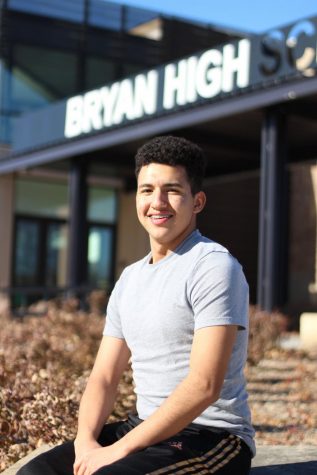 Angel Garcia, Section Editor
Angel Garcia is a junior and this is his second year on the Newspaper staff and he is one of the section editors. As a section editor he is responsible...