Coffeehouse offers entertainment, drinks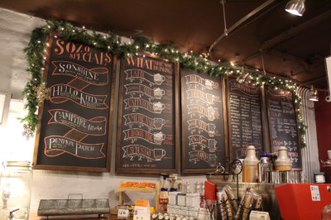 Walking into Sozo Coffeehouse, located on 13th and Jones Streets, guests are greeted by baristas and a calm atmosphere.
There is a recreational area that is open anywhere from 7 p.m. until midnight which has board games, pool tables for rent, foosball and other games for people who are looking for a chill experience.
"I just didn't want to be in bars, and this was like the only place that I could find that isn't a bar at all with pool tables and they are cheap too," Sozo barista Nathan Williason said.
The pool tables can be rented for 30- minute for only $2. The board games can be borrowed in exchange for an ID, study rooms are available for booking.
"We heard a lot about it from people we go with at Central [High school] that play here. So we just walk here after school, so its really convenient," twin brothers, Sinatra and Dexter Skillestad said together.
In addition to recreational activities, he cafe also offers a variety of drinks and snacks. The two most popular signature drinks in the shop are Sunshine and The Hello Kitty. The signature drinks have been on Sozo's menu since the beginning when it first opened and were created by the first staff of baristas working.
The Sunshine is a banana bread latte with hazelnut, banana and vanilla syrups. The Hello Kitty is a caramel, hazelnut blended latte.
For customers who aren't keen on coffee drinks, tea and hot chocolate are also available. Additionally, lactose free beverages are on the menu.
Study rooms are also available to be rented for $2 to $5 per hour, depending on the room requested.
"The study rooms are really good because they have couches there and places to sit that are comfortable and its noise canceling," senior Angel Segura-Pacheco said.
Sozo also holds several events which are announced though social media every other week. They have had comedians, bands, karaoke, and other live shows for entertainment. They also held a gingerbread house building competition on Dec. 7
"We do it to build a community," manager, Alyssa Bussu said. "We try to keep it family friendly."
Bussu stated that it was a place designed to be a safe environment for everyone, with the goal to provide a high-quality customer service in whatever is being displayed at Sozo.
About the Contributor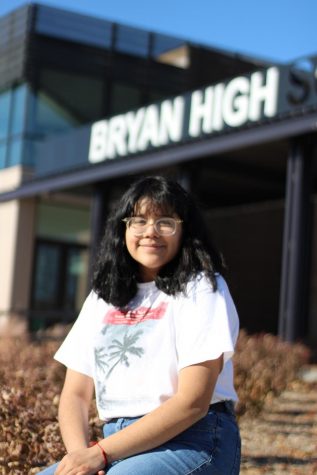 Stephanie Portillo-Hernandez, Reporter
Stephanie is a senior, that is excited to be joining the Orator newspaper staff this year. Articles that Stephanie enjoys to write about are opinion and...